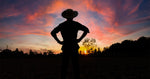 Elevated Roast begins with coffee grown on high-elevation, micro-climate estate farms. Our selections are air-roasted with precision to achieve flavors that nature intended, rather than bitter, pungent flavors imposed by over-developed roast. We take care NOT to ruin what Mother Nature created so that we may deliver consistent, exceptional coffee with true approachability.
This is why our coffee is roasted to order, the way you like it - from light to dark. Coffee is still taken for granted as the world's second-most bought commodity (oil is the first). Over-roasted or stale, oily beans are dispensed into coffee makers and cups and accepted as the standard. That is, until you find us. We are part of the 1% of roasters using advanced convection to deliver the most delicious product at peak flavor.
Commodity beans trade on the Intercontinental Exchange (ICE) on average for $1.15 a pound and farmers barely get by. We believe in Direct Trade markets that bring these families a greater price (directly) for what they are doing. It rewards farming communities for taking such care in growing and picking the beans that you are clamoring to savor. Further, all our beans are of the better varietal, Arabica. To compare, coffees produced by Sara Lee, Kraft, Proctor & Gamble, and Nestlé are Robusta. The latter beans are low in acidity, high in bitterness and double the caffeine.
Founded in 2017, Elevated Roast curates, prepares and shares some of the very best coffee beans. We value the quality and taste of our product above all else, from farm to table. While specialty coffee is our thing, we approach it from a broad culinary perspective. From sourcing to roasting, we want to create a memorable coffee experience with you, genuinely inspired from your feedback.